Swire "Believe in Hong Kong" Exhibition
How does the growth of a corporation reflect that of Hong Kong?
Swire opened the doors of its first Hong Kong office on 1st May 1870. Over more than a century and a half, the group has grown and evolved with the city, pioneering businesses that have helped put Hong Kong on the map as a global commercial hub. Today, Swire is a leading player in Hong Kong's property, aviation and beverage sectors. As a developer and landlord, as an airline operator, manufacturer and retailer - as well as an employer - the Swire group's operations touch the lives of most Hong Kong people.
During 27th August to 12th October 2021, the Swire "Believe in Hong Kong" exhibition was held at the Hong Kong Maritime Museum to celebrate Swire's more than 150 years of doing business in Hong Kong and highlight its commitment to the city. Historic artefacts and pictures alongside fun interactive experiences and photo booths were featured at this family-friendly exhibition.
Take a virtual tour of the exhibition now to explore in depth.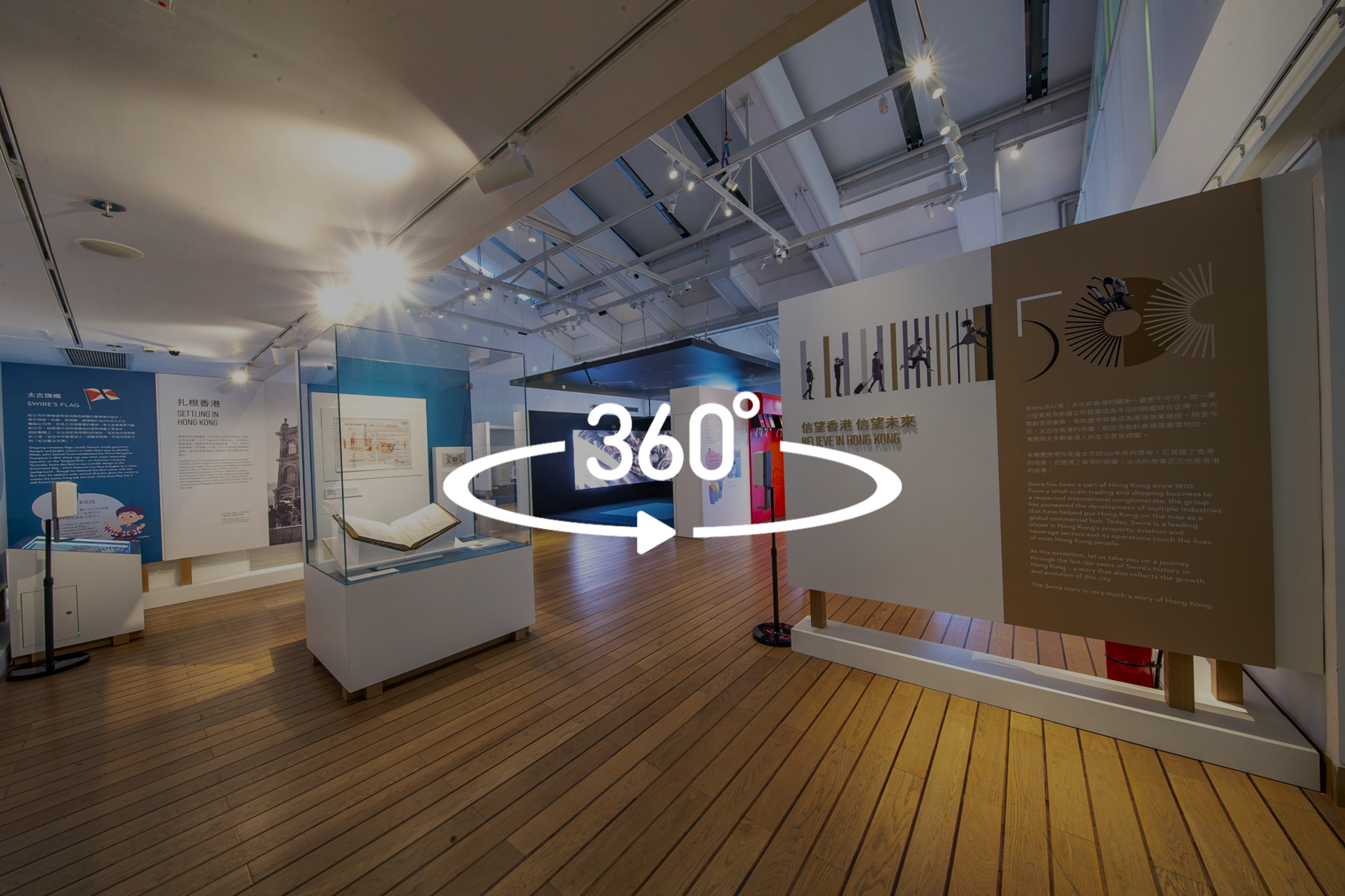 Exhibition Highlights