Diversity and Inclusion
Swire is an international group of companies, with employees of different nationalities, cultures, religions, ages, gender identities and sexual orientations. As we expand our businesses, we recognise and value the importance of diversity. It encourages creativity and supports competitiveness, so helping us to generate strong and sustainable long-term growth. Our aim is for our workforce to be inclusive and to reflect the diversity of the societies in which we operate.
Diversity & Inclusion Policy
We are committed to creating an inclusive and supportive working environment for all our people, regardless of their age, gender, gender identity, sexual orientation, relationship, family status, disability, race, ethnicity, nationality, religious and/or political beliefs. The John Swire & Sons Diversity & Inclusion Policy is applicable to all employees and operating companies.
Board Diversity Policy
We believe diversity strengthens decision-making and makes us more agile and resilient. Our Board Diversity Policy endorses the principle that our board of directors should have a balance of skills, experience and a range of perspectives appropriate to our businesses.
Swire Diversity & Inclusion Steering Committee
The Swire Diversity and Inclusion Steering Committee, which is jointly chaired by the Finance Director of Swire Pacific and the Staff Director of John Swire & Sons (HK), formulates group-wide policies designed to promote a diverse workforce and an inclusive working environment for all Swire employees. The Committee has identified five main areas of focus: age, gender, sexual orientation, disability and ethnicity.

Flexible Working Policy
We believe that flexible working can contribute to a more inclusive working environment, to improved productivity and a better work-life balance. Our Flexible Working Policy supports and encourages flexible working where it is practical and appropriate to do so.
Racial Diversity & Inclusion Charter
John Swire & Sons (HK), Cathay Pacific, Swire Properties, Swire Coca-Cola and HAECO are signatories to the Racial Diversity & Inclusion Charter, drawn up by the Equal Opportunities Commission. The Charter promotes equal opportunities in employment for racial minorities and encourages racial diversity in the workplace.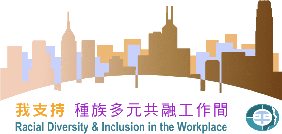 Equal Opportunity Employer Gold Award
The Swire Group is honoured to be recognised as an Equal Opportunity Employer Gold Awardees by the Equal Opportunities Commission. It reinforces our commitment to promote equity in the four areas of gender, disability, family status and race. The award would not have been possible without the collective support from every operating companies in Swire Pacific. We are proud of our achievement and will continue to demonstrate our commitment to diversity and inclusion in the community.

Equal Love Hong Kong
John Swire & Sons (HK) along with Asia Miles, Cathay Pacific, Swire Coca-Cola, Swire Hotels, Swire Properties, Swire Resources, Taikoo Sugar and Taikoo Motors are signatories to the Equal Love Hong Kong, an initiative led by Hong Kong LGBT+ Attorneys Network, Pink Alliance, Hong Kong Marriage Equality, Hong Kong LGBT+ Interbank Forum and Community Business, to show support for legal recognition of same-sex relationship in Hong Kong. We believe in creating an environment where people feel supported, accepted and encouraged at work and are able to realise their full potential.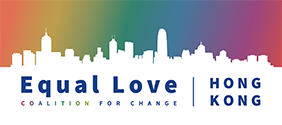 Web Accessibility Recognition Scheme 2020-2021 Gold Award
Disability inclusion is one of Swire's key diversity areas. The group has pledged to increase accessibility in the workplace: to 'level the playing field' in terms of creating a working environment where all employees may reach their full potential, regardless of disability. One area in which the group has made progress in this respect is in enhancing the accessibility of its corporate website, and Swire has been recognised with a Gold Award in Web Accessibility Recognition Scheme 2020-2021. The scheme, which was introduced in 2018, is organised by the Hong Kong Internet Registration Corporation, in partnership with the Office of the Government Chief Information Officer, with the Equal Opportunities Commission as independent advisor.