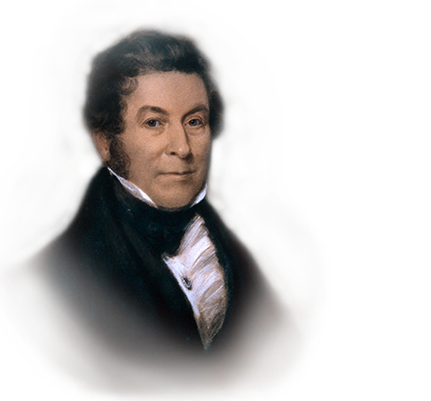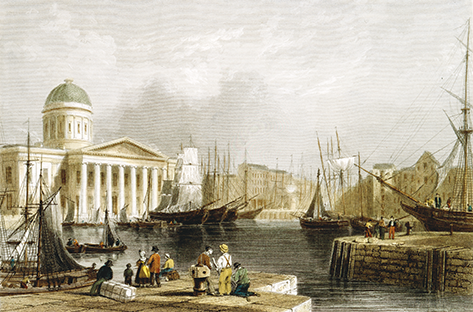 John Swire (1793-1847) founded an import-export business in Liverpool, UK.
1847
The sons take the reins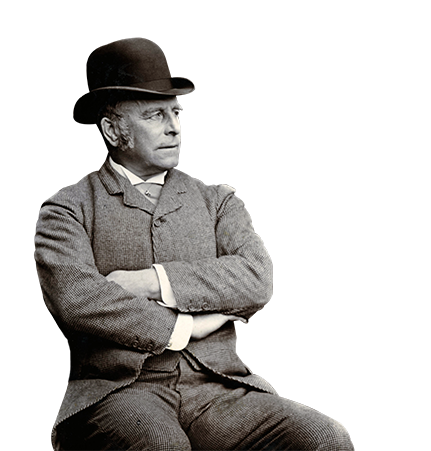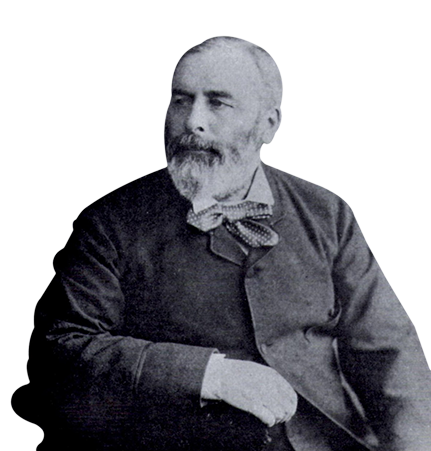 John Swire died and left the business to his sons, John Samuel Swire (1825-1898) and William Hudson Swire (1830-1884) and it was later renamed John Swire & Sons. John Samuel Swire took the company overseas and laid the foundations of what we are today.
1861
Entering the China trade
John Samuel Swire began to trade with China after the outbreak of the American Civil War started to disrupt imports of raw cotton from the Southern States – a mainstay of his trade at this time.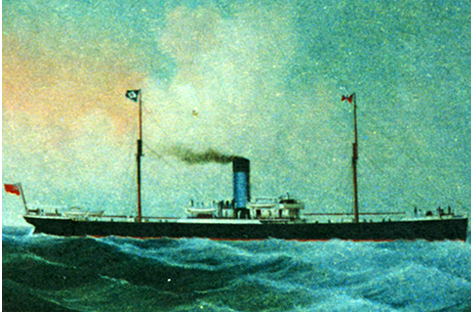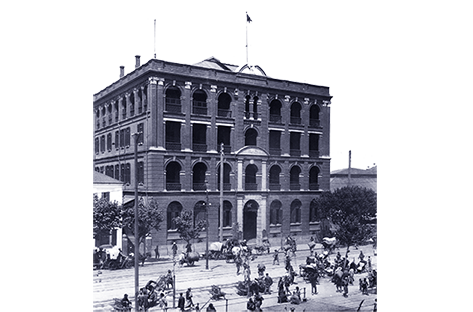 John Samuel Swire established Butterfield & Swire in Shanghai, in partnership with Richard Shackleton Butterfield. Initially trading in tea and silk and British imports of cotton and woollen "piece goods", Butterfield & Swire also became an agent in China for a number of UK businesses, including leading insurance and shipping companies – most notably, the Blue Funnel Line, for which Swire was Far Eastern manager for over 120 years. In keeping with local tradition, John Samuel Swire chose a Chinese "hong" name for the company, and it is by the name Taikoo (
太古
) - meaning "Great and Ancient" – that Swire is most widely known in Asia today.
1867
Butterfield & Swire opens a branch office in Yokohama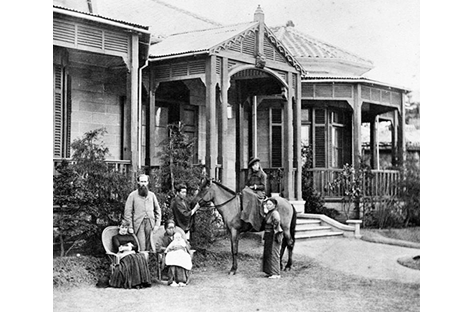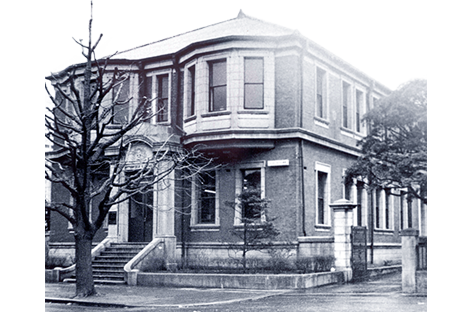 John Swire & Sons transferred its head office to London and John Samuel Swire dissolved his partnership with R.S. Butterfield. Nevertheless, Swire's Asian offices kept the name Butterfield & Swire into the 1970s.
1870
Butterfield & Swire opens a branch office in Hong Kong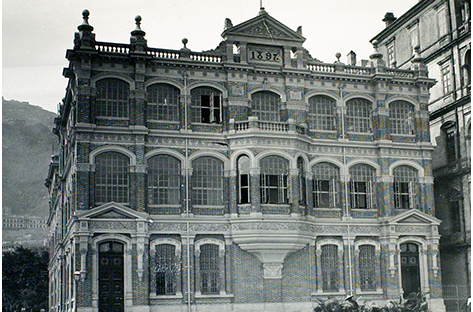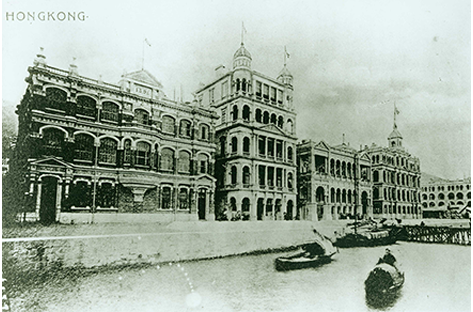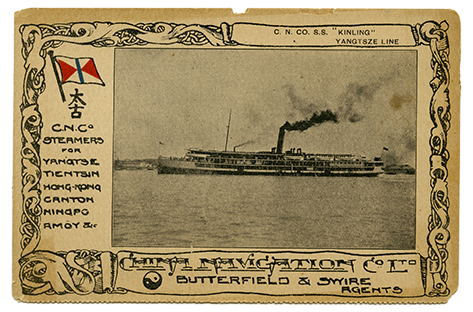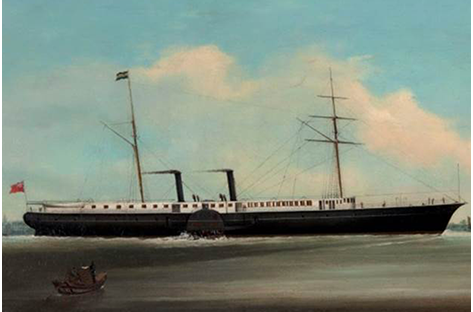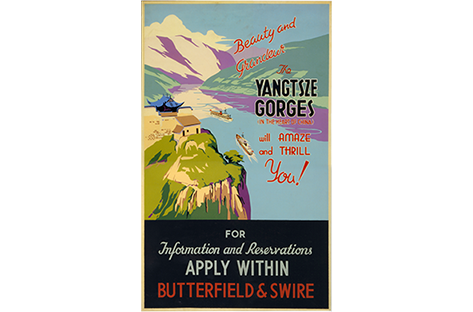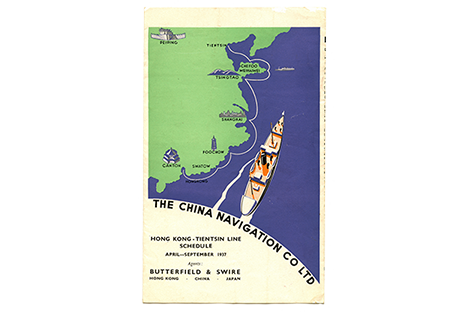 John Swire & Sons established The China Navigation Company ("CNCo"), initially operating Mississippi-style paddle steamers on China's Yangtze River - a vital link with the country's interior at a time when there were few roads. CNCo's vessel, Tunsin, was the first of many to sail under the CNCo flag. Within a few years, the company was also operating ships on the China coast, before spreading its network of services further afield to Japan, Southeast Asia and Australia.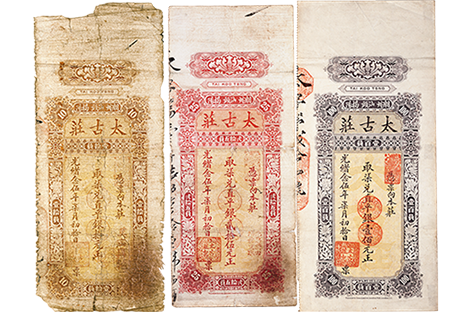 Butterfield & Swire opened an office in Shantou. The first Taikoo Tsng or "Swire Bank" notes went into circulation at the port in the same year.
1882
Breaking ground on a new sugar refinery
Corporate
Beverages & Food Chain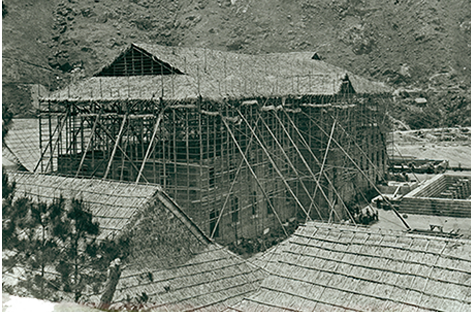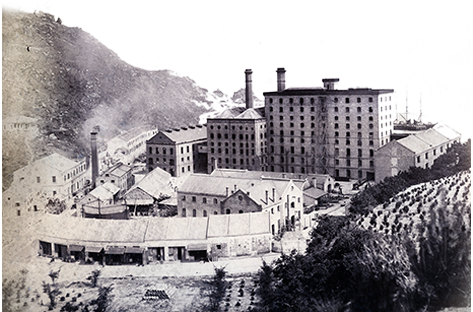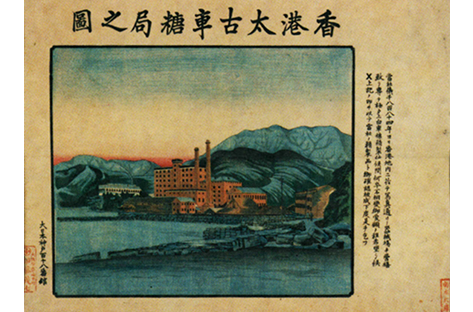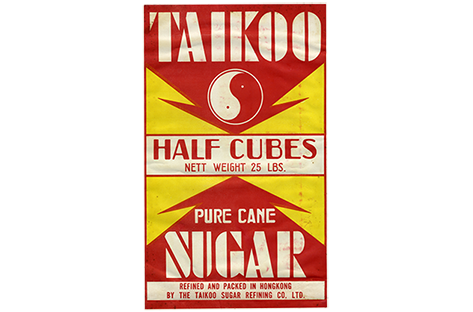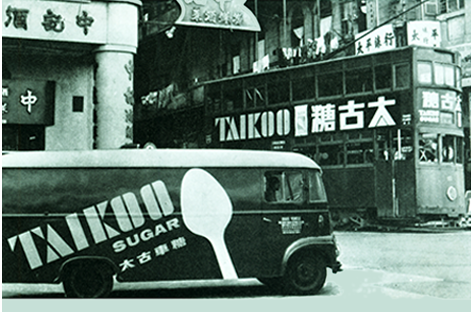 The shipping business gave rise to other new ventures. Encouraged by China Navigation's growing trade in raw cane sugar from Java and the Philippines and ready markets in China and Japan, Butterfield & Swire acquired a sizeable plot of waterfront land at Quarry Bay on Hong Kong Island and incorporated Tai-koo Sugar Ltd. Work soon commenced on the Taikoo Sugar Refinery, which went into production in 1884. In its day, this company ran one of the world's largest and most sophisticated plants.
1898
James Henry Scott (1845-1912) becomes Senior Partner of John Swire & Sons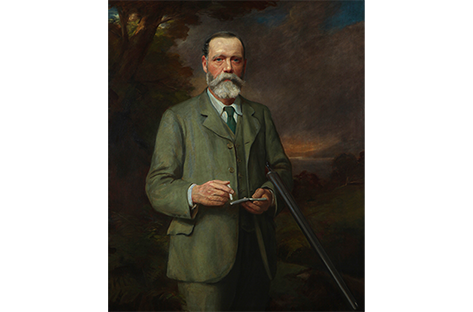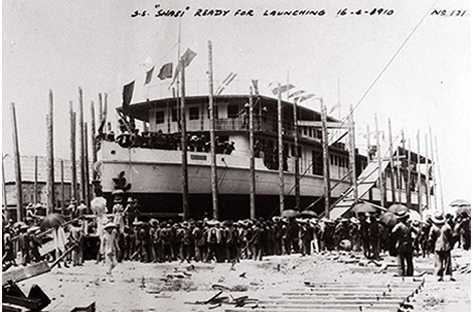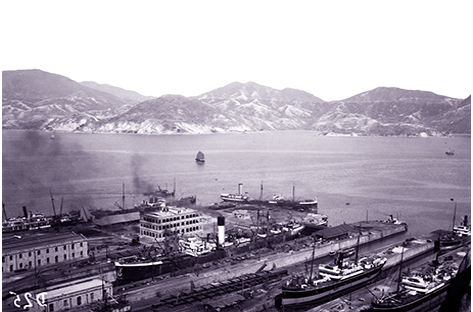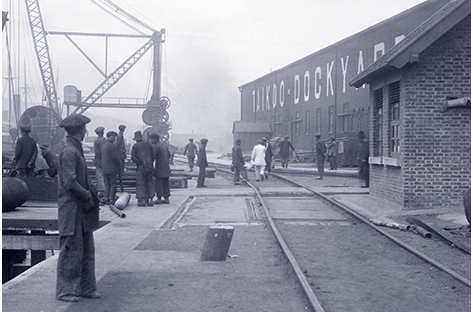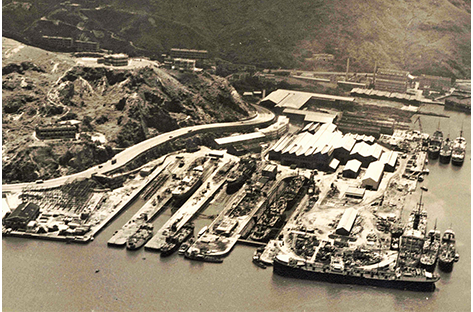 The need for a reliable repair facility for both Blue Funnel and China Navigation Company fleets prompted the construction of the Taikoo Dockyard in Hong Kong. It literally entailed moving a mountain: 1,600,000 cubic yards of granite hillside was levelled and used to reclaim 20 acres from the harbour at Quarry Bay, creating a total flat area of more than 52 acres and over half a mile of deep-water berths. Boasting Hong Kong's largest supply of electrical power, its most extensive machine shops and a dry-dock capable of accommodating the largest ships in the world, Taikoo would go on to become one of Hong Kong's biggest, and one of its most progressive employers.
Corporate
Marine Services
Trading & Industrial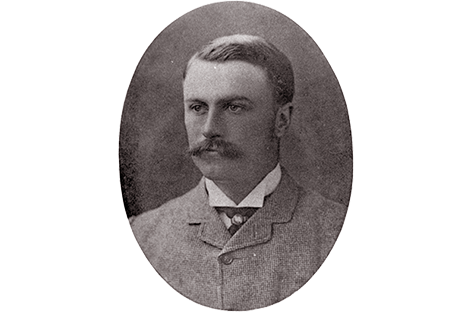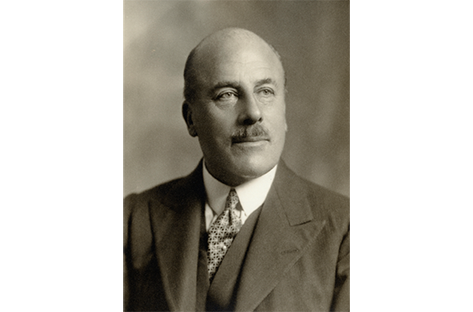 This period saw considerable expansion of Swire's marine business under the Chairmanship of John Samuel Swire's two sons, John - known as "Jack" (1861-1933), who took over following the death of James Henry Scott in 1912, and (George) Warren Swire (1883-1949), who became Chairman in 1927. Further new business ventures included a tug and lighter company on the Heiho River at Tianjin, and the establishment of one of Shanghai's leading paint manufacturers, Orient Paint, in 1933.
Corporate
Beverages & Food Chain
Marine Services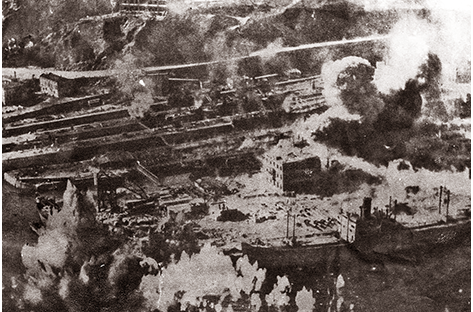 World War II very nearly destroyed Swire. The Yangtze River was closed to foreign shipping from 1942 and increasing restrictions on shipping on the China coast foreshadowed the firm's gradual withdrawal from the Chinese mainland. By 1945, the Taikoo Sugar Refinery and Taikoo Dockyard had been reduced to rubble during bombing raids on Hong Kong, more than 30 China Navigation vessels had been captured or sunk, and company properties throughout the region had been destroyed or looted.
Corporate
Beverages & Food Chain
Marine Services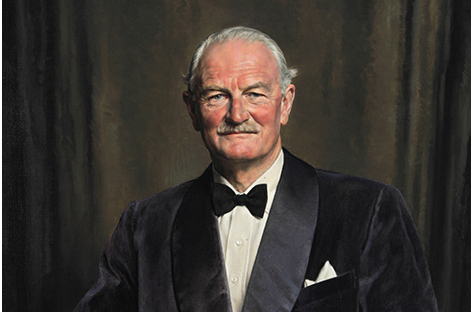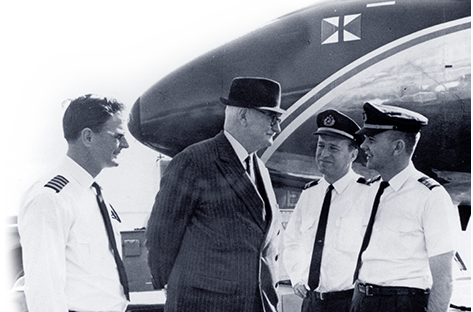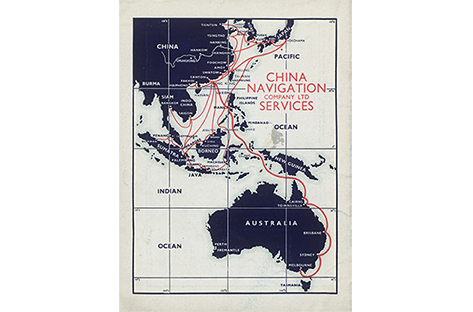 Jack Swire's son, John Kidston Swire (1893-1983), known as "Jock", became Chairman of Swire. Under his leadership, Swire rebuilt its key operational businesses. By 1950, Taikoo Sugar and Taikoo Dockyard were back in full production. With Hong Kong as its home port, China Navigation began to establish new services to Australia, New Zealand and Papua New Guinea. Its growing network of Pacific Rim services established the pattern for the liner trades in which the company participates to this day.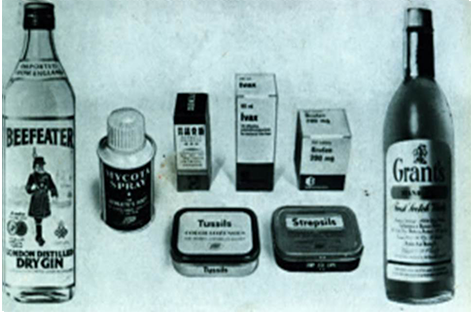 Butterfield & Swire and Maclaine Watson & Co. formed a Hong Kong-based trading joint venture, Swire & Maclaine. Swire's return to general trading capitalised on the post-war shortages of every sort of commodity in the HKSAR and the Chinese mainland.
1947
An aviation opportunity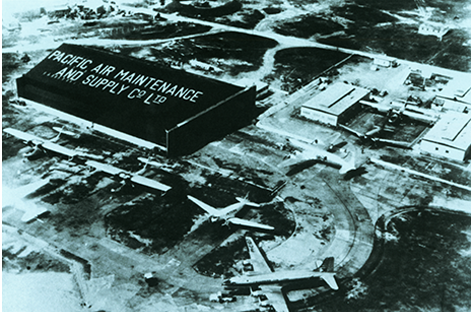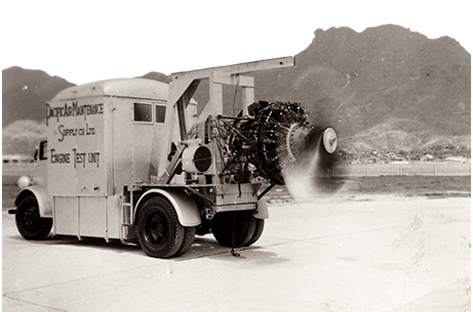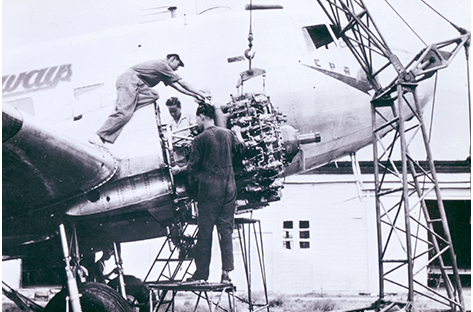 Recognising that air transport was the key to the future, Jock Swire used Taikoo Dockyard's engineering skills to develop an aircraft repair and maintenance facility, Pacific Air Maintenance and Supply Company ("PAMAS"), at Hong Kong's Kai Tak Airfield.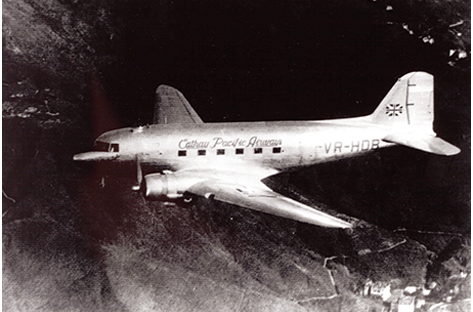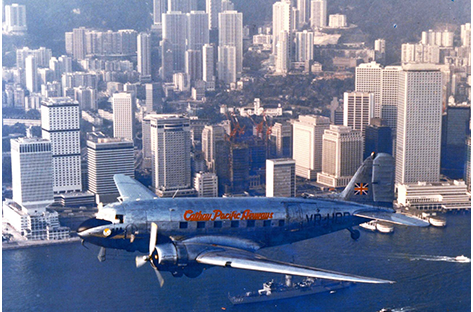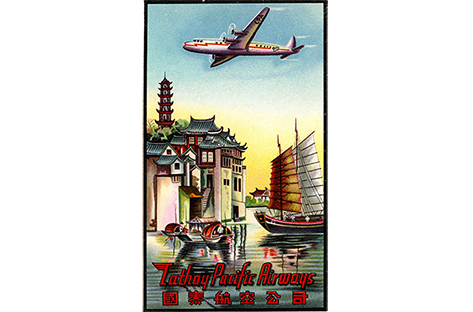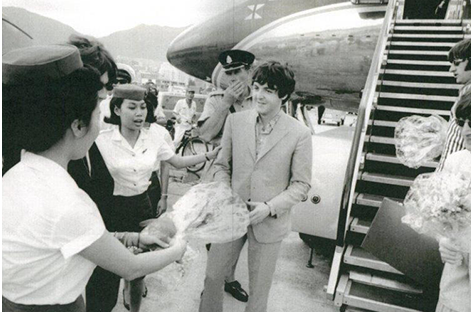 Swire acquired a 45% shareholding in a local airline, Cathay Pacific Airways. By this time, the airline had grown from its original single US Army surplus DC3 ("Dakota"), "Betsy", to a fleet of six DC3s and a Catalina flying boat. The growth of Hong Kong's airline was to become Jock Swire's special pride.
1948
A Hong Kong paint business
Corporate
Trading & Industrial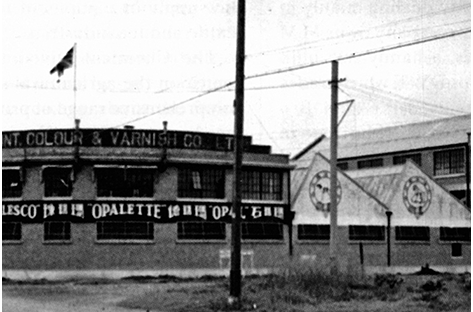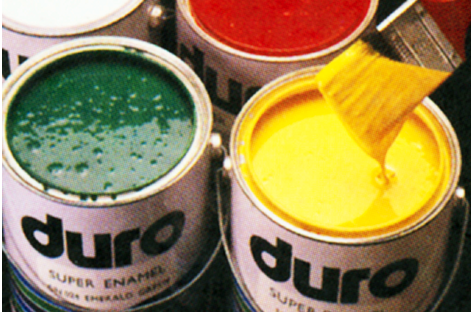 Swire's Shanghai paint manufacturing business, Orient Paint, transferred to Hong Kong and merged with Duro Paint Manufacturing under the name Swire Duro.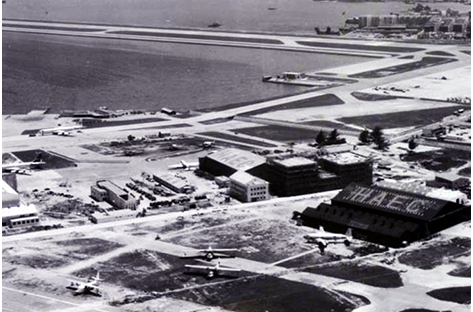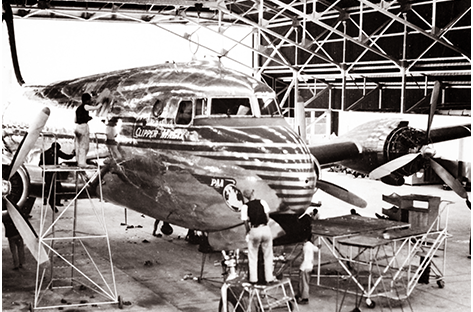 Pacific Air Maintenance and Supply Company merged with Jardine Air Maintenance Company to form Hong Kong Aircraft Engineering Company ("HAECO") - today one of the world's leaders in its field.
1952-58
Diversifying in Australia
Corporate
Beverages & Food Chain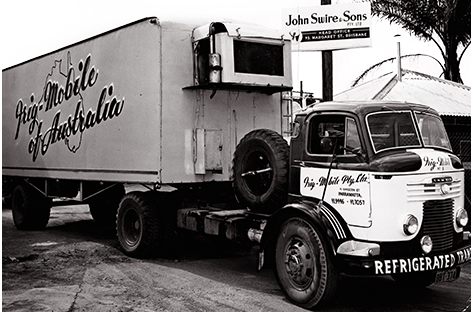 Swire re-established headquarters in Australia and began to invest in the road haulage and cold storage sectors, commencing with freezer transport company, Frigmobile, which was by that time the country's leading refrigerated truck operator.
1959
Taikoo Dockyard & Engineering Co. is floated on the Hong Kong stock market
Corporate
Marine Services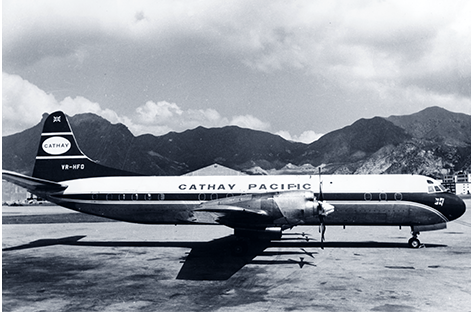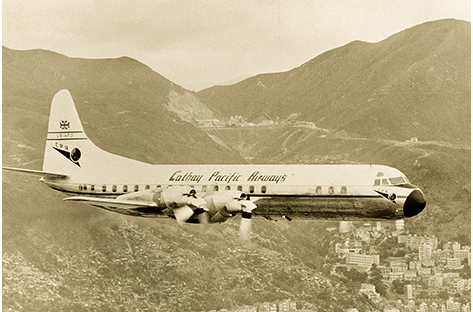 Cathay Pacific Airways absorbed rival Hong Kong Airways, gaining northbound traffic rights to Taiwan region and Japan. It was a milestone year for Cathay Pacific: now truly a regional carrier, the airline inaugurated a scheduled service to Sydney with its first turboprop aircraft, the Lockheed L188 Electra.
1965
Ventures in bottling
Corporate
Beverages & Food Chain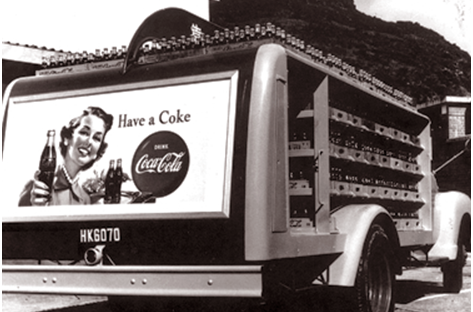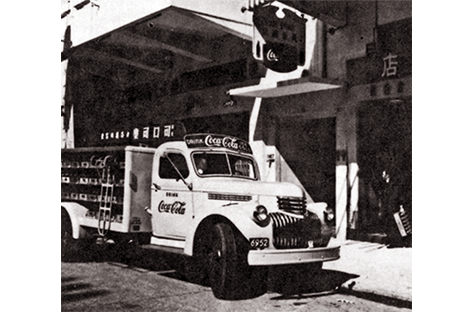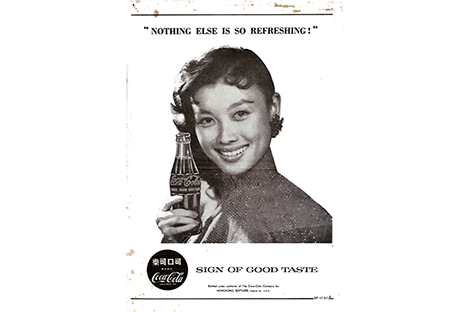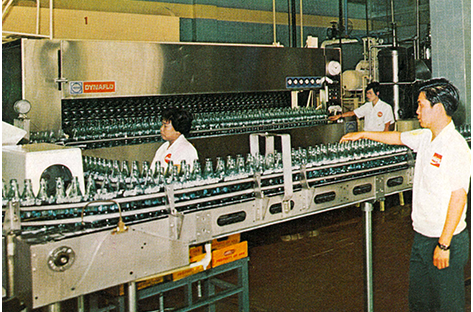 Swire purchased Hong Kong Bottlers Federal Inc., an American-owned business that held the franchise to bottle Coca-Cola in Hong Kong. At that time, Hong Kong Bottlers' output was 104 million bottles annually. Today, Swire is one of the largest Coca-Cola bottlers in the world, serving a franchise population of 736 million in the Chinese mainland, the HKSAR, Taiwan region and the USA.
1966
John Anthony Swire (1927-2016) becomes Chairman of the Swire group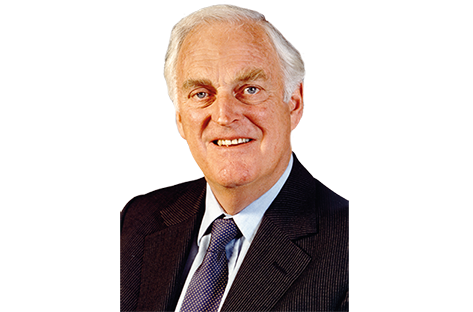 Corporate
Beverages & Food Chain
Marine Services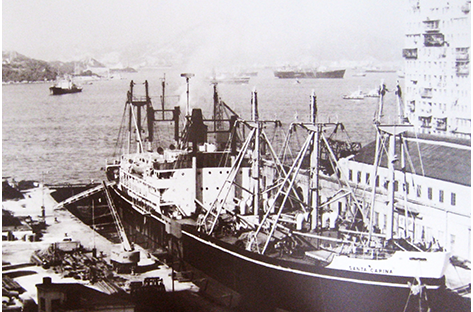 Taikoo Dockyard's facilities on Hong Kong Island had been outgrown by the advent of large modern container ships. Swire took the decision to amalgamate with rival Hongkong & Whampoa Dock Company, forming Hongkong United Dockyards ("HUD Group"), which established premises at Hong Kong's new container port in Kwai Chung. In the same year, Taikoo Sugar closed its refinery to concentrate on sugar products and packaging; it remains Hong Kong's favourite sugar brand.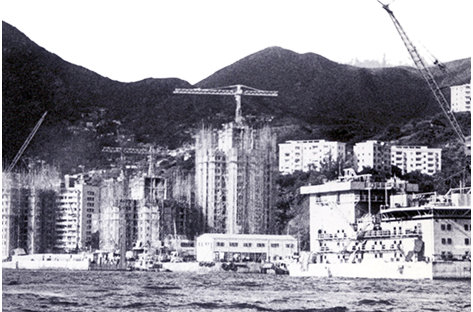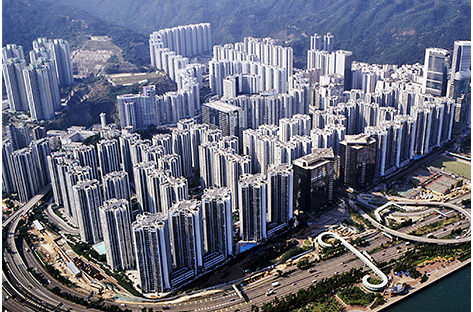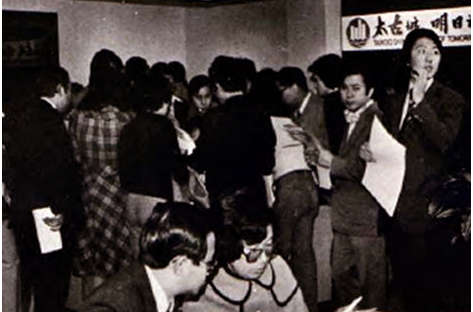 The closure of Taikoo Sugar Refinery and Taikoo Dockyard released a vast acreage of land in the Quarry Bay district of Hong Kong. A new company, Swire Properties, was incorporated to create a new urban landscape in the area - today known as Taikoo Place & Cityplaza - beginning with Taikoo Shing ("Swire City"), Hong Kong Island's first private residential estate, and the retail/office complex Cityplaza (its underground car park formed from the old Taikoo dry-dock). These were to be the first of an extensive portfolio of "mixed-use" properties developed and managed by Swire Properties.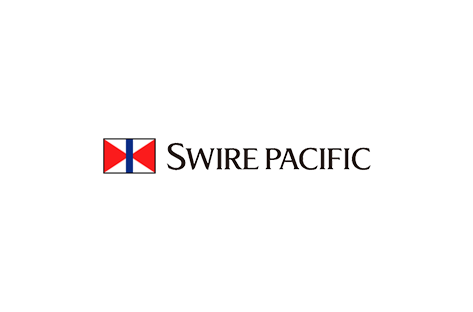 Taikoo Swire, the shell public company left behind by the closure of Taikoo Dockyard, was renamed Swire Pacific Limited – a ready-made holding company for the group's principal Hong Kong-based assets. This year also marked the passing of the Butterfield name, when Butterfield & Swire was renamed John Swire & Sons, in line with the UK parent company.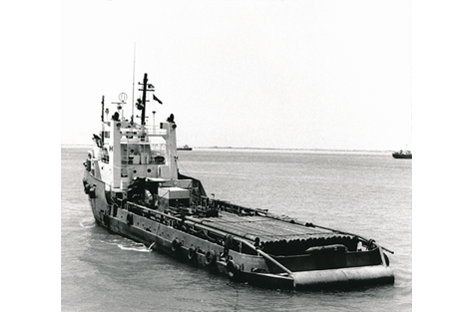 Swire entered the offshore oil and gas industry at a time when the price of crude oil had risen dramatically, leading to a huge increase in offshore exploration. Industry demand for anchor handling tug supply boats - used to tow, secure and service offshore oil rigs – far outstripped supply. The company formed a joint venture supply boat company, Swire Northern Offshore, which was renamed Swire Pacific Offshore ("SPO") in 1980, after Swire bought out its joint venture partner, Northern Offshore.
1976
Investing in agribusiness
Corporate
Beverages & Food Chain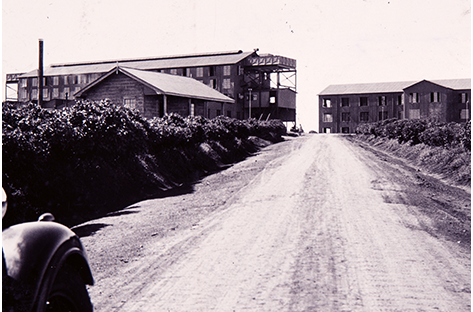 In 1976, Swire acquired just under 30% of the Glasgow firm, James Finlay. Established in 1750, James Finlay started out as a textile trader, before moving into cotton manufacturing, and later into tea growing, becoming one of the world's leading tea traders. Finlays became a wholly owned Swire subsidiary in 2000.
1977
Expansion in Papua New Guinea
Corporate
Property
Beverages & Food Chain
Marine Services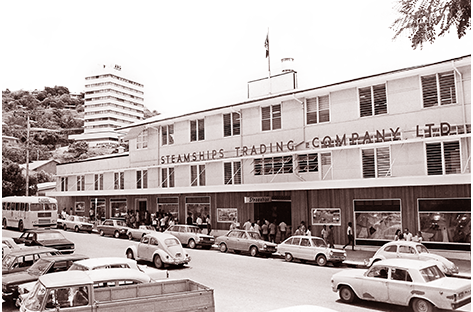 Swire acquired a shareholding in Steamships Trading Company, one of Papua New Guinea's oldest companies. Today, Swire holds 72% of Steamships, a conglomerate involved in shipping, transport, property, hotels and manufacturing.
1978
Diversification in America
Corporate
Property
Beverages & Food Chain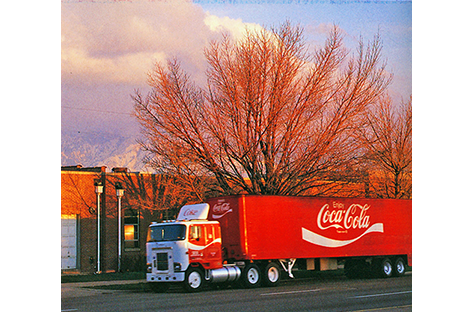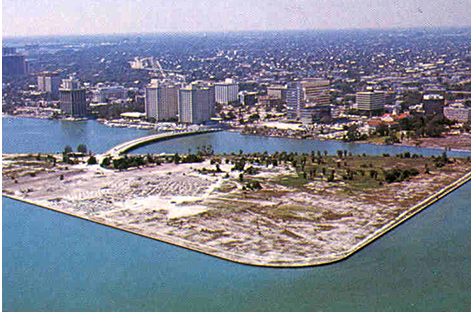 Swire established beverage and property interests in the US. The group obtained its first US Coca-Cola bottling franchise at Salt Lake City, and purchased a manmade island in the Brickell district of Miami for development.
1979
Supplying the global energy sector
Corporate
Marine Services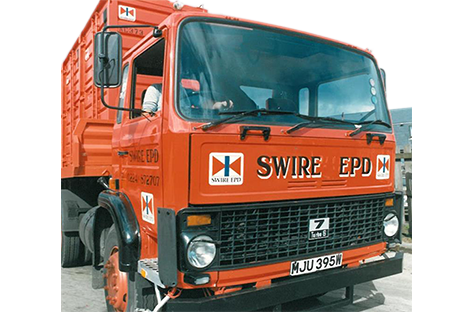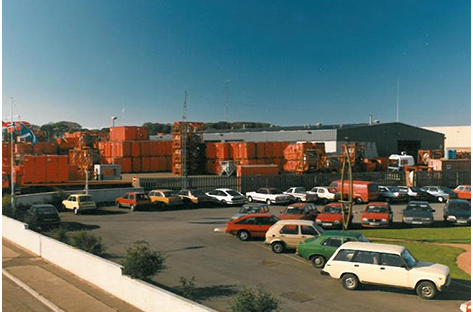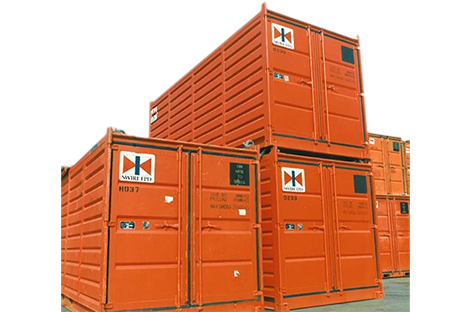 As part of its strategy to invest in the energy sector, Swire purchased EPD containers and Supply Ltd, a specialist provider of North Sea transport and storage equipment. Swire EPD was renamed Swire Oilfield Services ("SOS") in 1998, to reflect an expanded range of services and geographical footprint. Today, SOS is the world's largest supplier of specialist offshore cargo carrying units to the global energy sector.
1980
Cathay flies to London
At the end of a decade of rapid expansion, Cathay Pacific Airways commenced a service from Hong Kong to London - making Hong Kong's flag-carrier a truly international airline at last.
1982
Cold Storage in the USA
Corporate
Beverages & Food Chain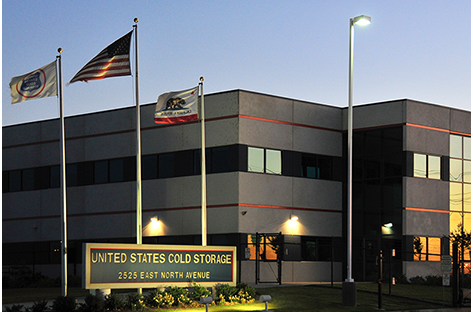 Swire acquired United States Cold Storage, today one of the largest public refrigerated warehouse logistics provider in the USA.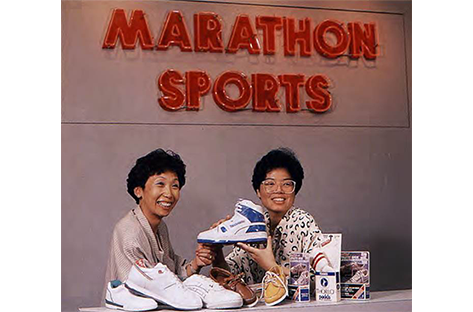 Swire continued to grow its trading businesses by acquiring Marathon Sports, today Hong Kong's largest sportswear retail chain. Swire Resources has since added multi-brand sports and active-wear chains GigaSports, CATALOG and Go Wild to its successful Marathon Sports retail operations in the HKSAR, Macau SAR and the Chinese mainland.
1985-86
Pacific Place takes shape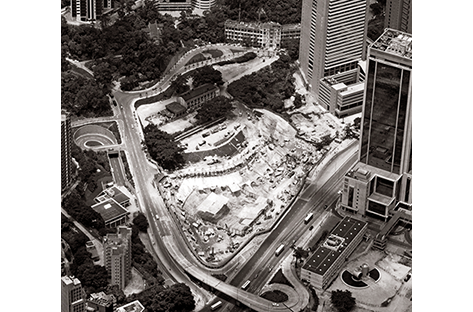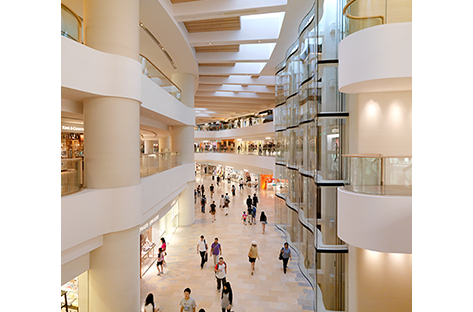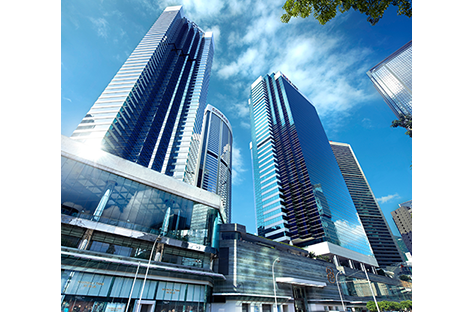 Swire Properties acquired two adjoining sites on the fringes of Hong Kong's central business district for the development of Pacific Place, which has been Swire Properties' premier managed development ever since. It includes three Grade A office towers, a major shopping mall and four five-star hotels.
1986
Cathay Pacific goes public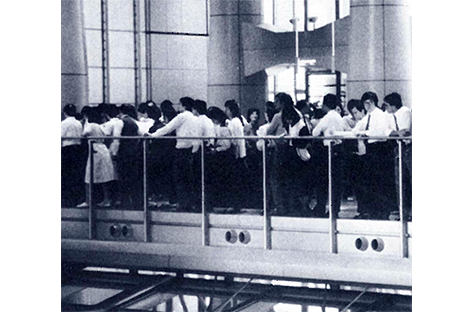 Cathay Pacific Airways marked its 40th anniversary by listing on the Hong Kong Stock Exchange. The floatation, which was heavily oversubscribed, shattered Hong Kong records.
1987
Adrian Swire (1932-2018) becomes Chairman of the Swire group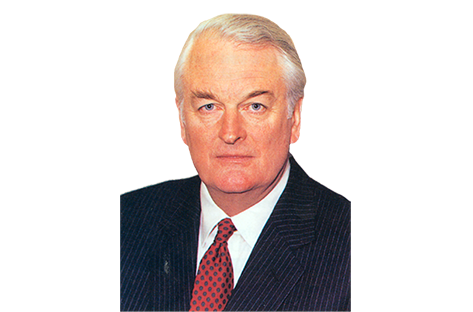 1989
A partnership with The Coca-Cola Company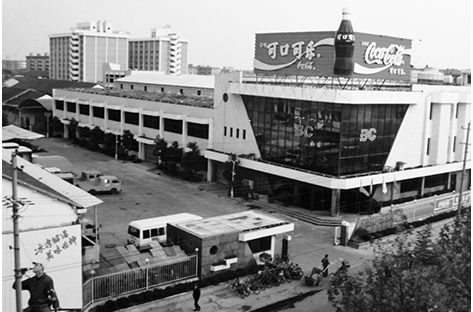 The Coca-Cola Company invited Swire Beverages (now rebranded as Swire Coca-Cola) to be a partner in the return of Coca-Cola to the Chinese mainland, after a near 40-year absence. Swire Beverages was granted several franchises and over the next decade, built production facilities and distribution systems in seven provinces, initially in partnership with CITIC, the Chinese Government's foreign investment arm.
1990
Reinvesting in the Chinese mainland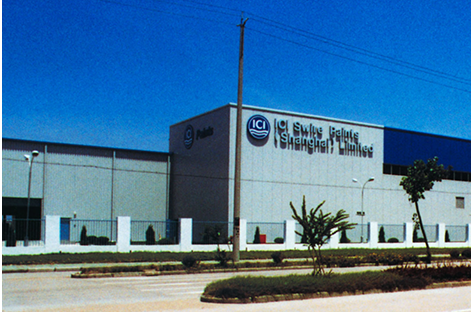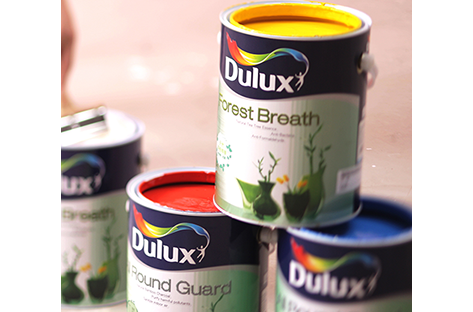 The 1990s would see Swire begin to reinvest in the Chinese mainland in a variety of sectors, in addition to its stake in soft drink production, as an anchor bottler in The Coca-Cola Company's China system. A share realignment in Cathay Pacific Airways increased the Chinese mainland shareholding in the airline, helping to secure the long-term future of Hong Kong's aviation industry.
1993
A new business hub on Hong Kong Island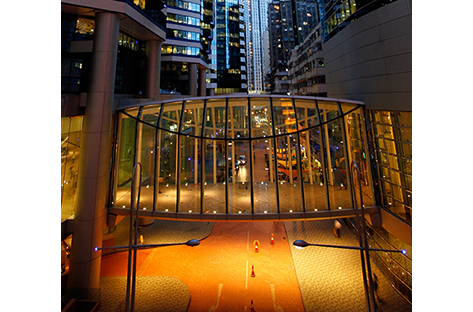 The first Grade A office tower at Taikoo Place was completed. Today, Taikoo Place, together with adjacent Cityplaza and Taikoo Shing, form an integrated residential, business and entertainment hub with 13 interconnected office towers and 61 residential blocks.
1994
Cathay Pacific acquires majority holding in Air Hong Kong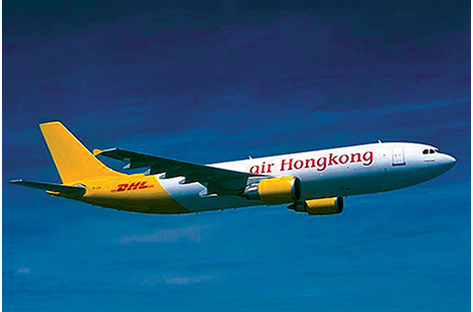 Cathay Pacific Airways acquired a majority shareholding in all-cargo airline Air Hong Kong.
1994
Expanding logistics interests in Australia
Corporate
Trading & Industrial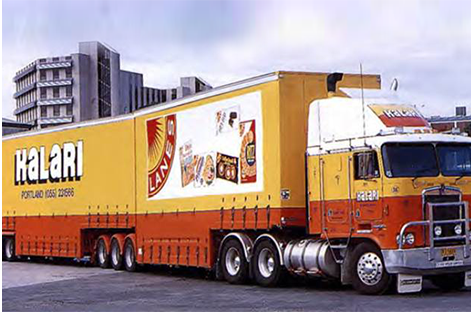 Swire purchased Australian road haulage operator Kalari, which it has subsequently expanded to offer specialist bulk storage and distribution services nationwide.
1996
Strategic share restructuring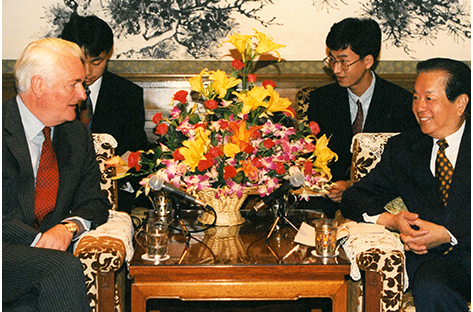 Cathay Pacific Airways underwent a landmark share restructuring to increase the stake in the airline held by the Chinese government's commercial arm, CITIC. This deal was seen as vital to ensuring Cathay Pacific came through the 1997 handover of Hong Kong to China with its traffic rights and Swire management intact.
1996
HAECO expands to Mainland China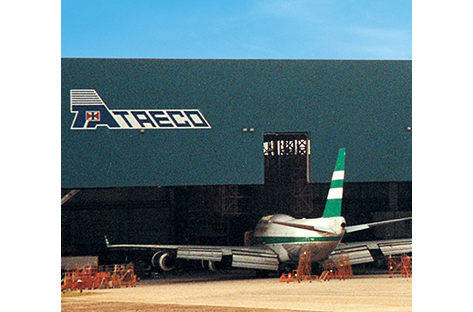 Established by Hong Kong Aircraft Engineering Company, Taikoo (Xiamen) Aircraft Engineering Co. (today named "HAECO Xiamen") opened for business with a single hangar and a workforce of less than 1,000. Today, HAECO Xiamen is one of Asia's largest aircraft maintenance facilities, operating from six hangars and employing over 4,600 staff.
1998
Edward Scott (1939-2002) becomes Chairman of the Swire group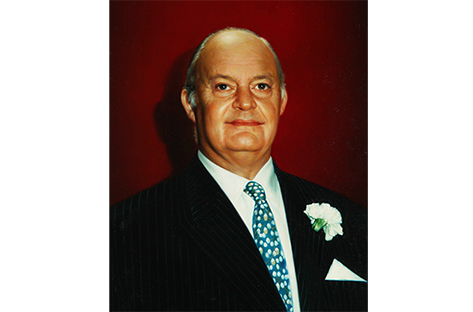 1999
Exclusive automotive dealerships
Corporate
Trading & Industrial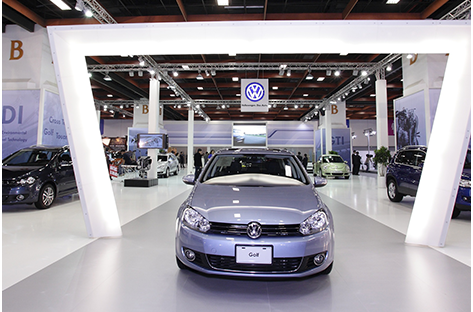 Swire expanded its automotive trading interests with exclusive dealerships in Taiwan region for Volkswagen and Kia, some 20 years after acquiring the Volvo franchise in Taiwan region.
2002
Sir Adrian Swire re-appointed Chairman
Following the untimely death of Edward Scott CMG, Sir Adrian Swire resumed his role as Chairman of the Swire group until 2005.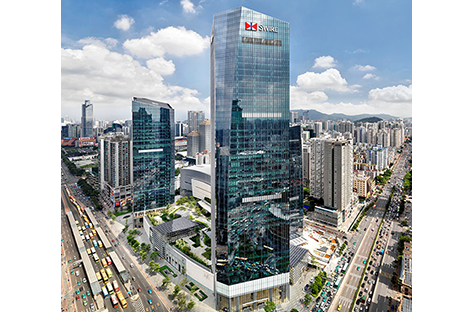 Swire Properties signed a joint venture agreement to develop and manage a four million square-foot complex in Guangzhou. Opened in 2011, TaiKoo Hui includes a retail centre, two office towers, a cultural centre, a five-star hotel and serviced apartments.
2005
James Hughes-Hallett becomes Chairman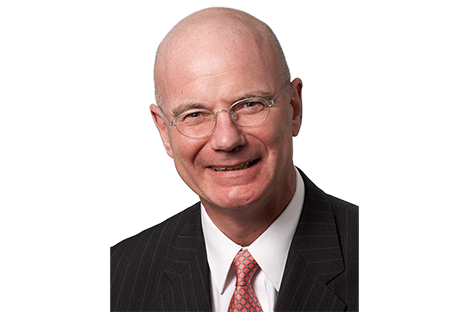 James Hughes-Hallett (1949- ) becomes Chairman of the Swire group.
2006
A strategic partnership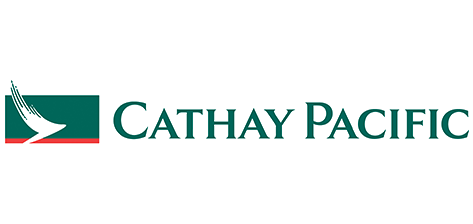 In 2006, a shareholding realignment increased Air China and CNAC's aggregate shareholding in Cathay Pacific Airways, while Cathay Pacific increased its shareholding in Air China. The move cemented the strategic partnership between the key players in China's aviation sector, while strengthening Cathay Pacific's position as Hong Kong's home carrier.
2008
New property ventures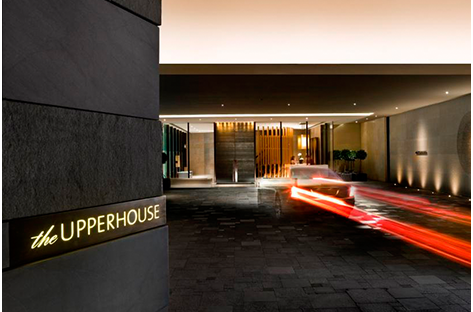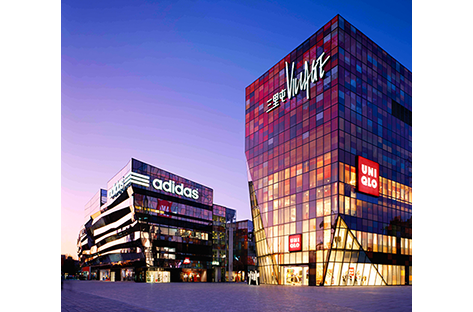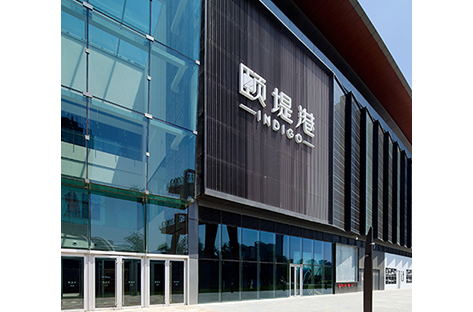 Swire Hotels was formed to create and manage intriguing urban hotels in the HKSAR, the Chinese mainland and the USA. In Beijing, Swire Properties began the phased opening of Taikoo Li Sanlitun, a retail-led, mixed-use development with a luxury hotel, and acquired a 50% interest in another mixed-use development, later named INDIGO.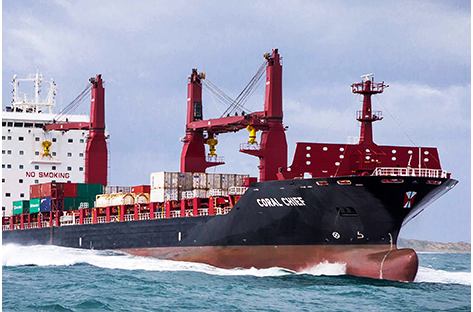 The China Navigation Company commenced an unprecedented new building programme to replace its entire fleet over four years. In total, 12 multipurpose vessels, 28 handysize bulk carriers and one cement carrier were ordered by the company for delivery between 2013 and 2016. All but four of the ships were constructed at Chinese mainland shipyards.
2011
Importing cars to Hong Kong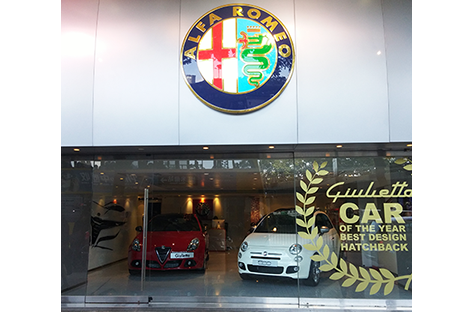 Swire launched International Automobiles, the exclusive importer in Hong Kong and Macau for Abarth, Fiat, Alfa Romeo and Jeep passenger cars, as well as Volvo, UD and Renault Trucks.
2012
Swire Properties lists on Hong Kong Stock Exchange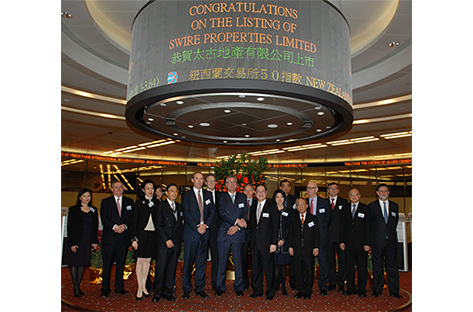 Swire Properties celebrated its 40th anniversary and was listed on the Hong Kong Stock Exchange.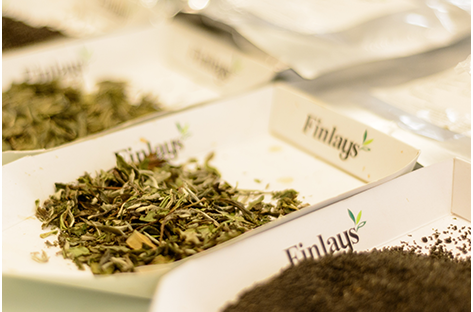 Finlays broadened the scope of its activities with a growing emphasis on extracts. The company became a leading supplier to the global food and beverage industry of ingredients and flavours extracted from tea, coffee and herbal sources. In 2012, Finlays acquired 20% of Damin Foodstuff, a MChinese mainland company that was the world's largest producer of tea extracts; the shareholding was subsequently increased to 40%. In 2014, Finlays acquired 100% of Autocrat, a leading US-based manufacturer of coffee extracts and the following year, Finlays purchased 100% of Casa Fuentes, Argentina's largest tea estate company - a key supplier of the black tea favoured as a primary ingredient by the ready-to-drink tea industry in the US.
Corporate
Trading & Industrial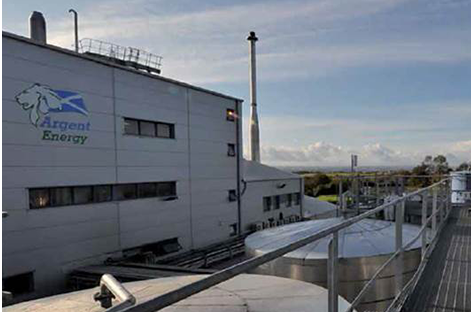 Swire began to invest in a variety of businesses with a "green" focus. The group acquired a controlling stake in Argent Energy, a UK biodiesel manufacturer that produces road fuel by recycling used cooking oil, tallow and sewer grease.
2013
Upholding Hong Kong's air cargo hub status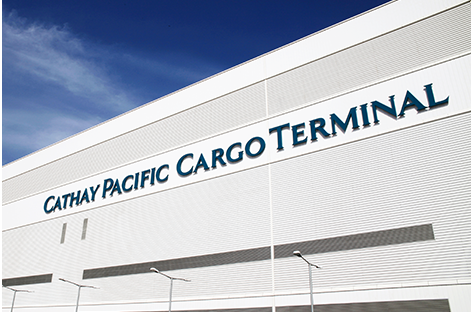 The Cathay Pacific Cargo Terminal opened at Hong Kong International Airport with the creation of 1,800 jobs. Capable of handling an annual throughput of 2.6 million tonnes, increasing Hong Kong's annual air cargo capacity by 50% to a total 7.4 million tonnes, it incorporated some of the most advanced terminal design and materials handling technology in the world.
2014
Investing in bio-jet fuel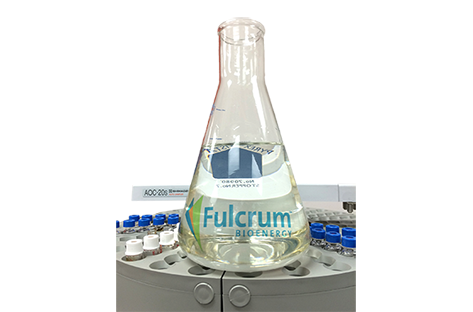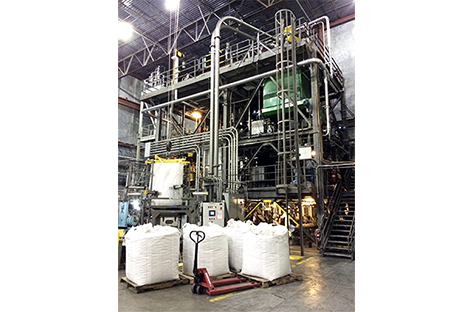 Cathay Pacific Airways acquired a shareholding in Fulcrum BioEnergy, a world pioneer in converting municipal solid waste into sustainable aviation spirit or "biojet" fuel. The investment was a part of the airline's strategy to achieve a target of carbon-neutral growth from 2020 and Cathay Pacific negotiated a long-term supply agreement with Fulcrum representing an initial 2% of the airline's annual fuel consumption.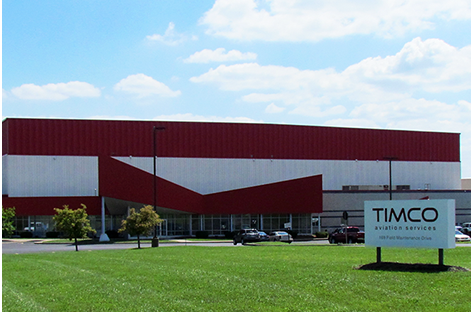 Hong Kong Aircraft Engineering Company ("HAECO") became a global MRO group with the acquisition of TIMCO Aviation Services (now renamed as HAECO Americas), adding North American airframe, line services, engine overhaul and cabin solutions to its portfolio.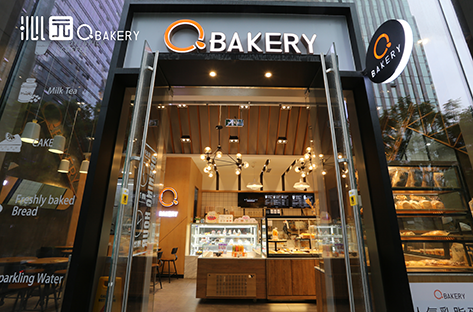 Swire purchased a controlling interest in Chongqing New Qinyuan Bakery Company, a leading bakery chain in southwest China with over 550 stores in Chongqing, Guiyang and Chengdu now. Qinyuan became a wholly owned subsidiary in 2016.
2015
Barnaby Swire becomes Chairman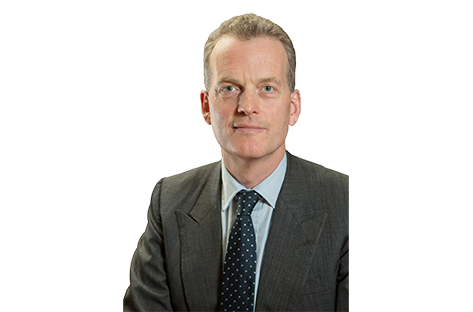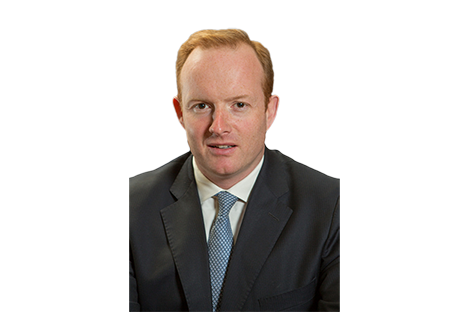 Barnaby Swire (1964- ) became Chairman while Merlin Swire (1973- ) became Deputy Chairman of the Swire group.
2015
New landmark in Chengdu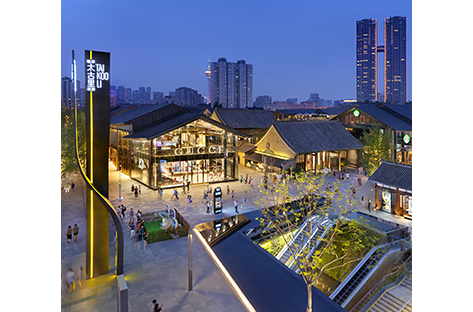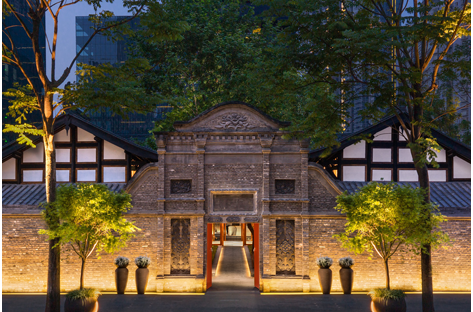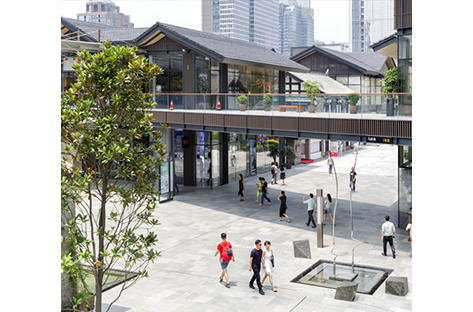 Sino-Ocean Taikoo Li Chengdu was officially opened as Swire Properties' joint venture, mixed-use development with Sino-Ocean Land. The development includes an open-plan mall, The Temple House hotel and serviced apartments managed by Swire Hotels, as well as a Grade A office tower.
2017
Quenching more thirsts in China
Swire Beverages (rebranded as Swire Coca-Cola in 2019) completed the acquisition of new franchise territories in the Chinese mainland following a refranchising initiative by The Coca-Cola Company's Bottling Investments. Swire Coca-Cola now owns 18 bottling plants in 11 provinces and the Shanghai municipality, selling the Coca-Cola family of beverages to half the country's population – over 650 million people.
2017
New Shanghai Development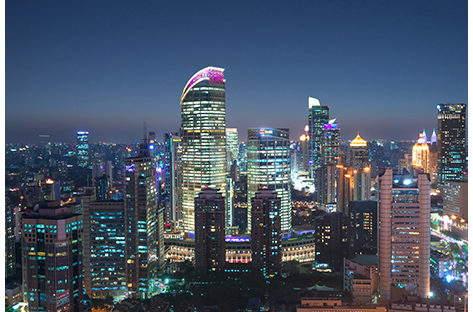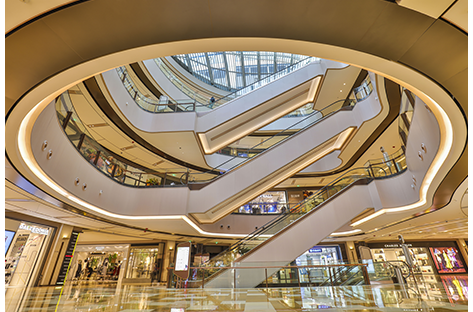 Swire Properties opened its fifth mixed-use development in the Chinese mainland and first ever in Shanghai. Jointly developed with HKR International, HKRI Taikoo Hui comprises a shopping mall, two Grade-A office towers, two luxury hotels and a serviced apartment building.
2018
Swire Pacific privatizes HAECO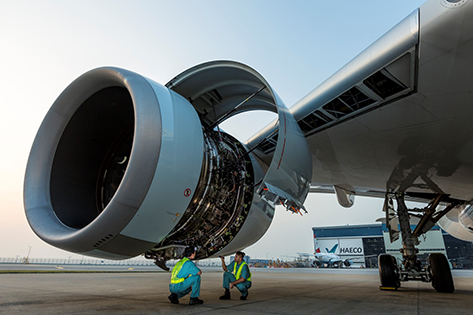 Hong Kong Aircraft Engineering Company Limited ("HAECO") became a wholly owned subsidiary of Swire Pacific by way of a scheme of arrangement. Prior to privatization, Swire Pacific had owned approximately 75% of the shares in HAECO.
2019
Acquisition of HK Express completed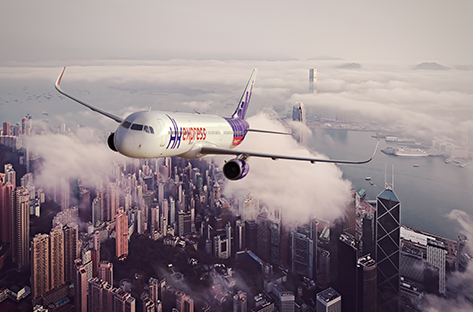 Hong Kong Express Airways Limited became a wholly-owned subsidiary of Cathay Pacific Airways Limited in July 2019.
2020
Five generations of service
Despite the Swire group's diverse and international focus, it is still very much a family concern, with a number of Swire family members actively involved in the business. The current Chairman of the Swire group, Barnaby Swire, and the Chairman of Swire Pacific, Merlin Swire, are the great-great-great grandsons of John Swire of Liverpool, who founded the business over 200 years ago. Merlin's brother Sam is a Director of John Swire & Sons Limited. Barnaby's father, the late Sir John Swire CBE, was former Chairman of the Swire group (1966-1987) and Life President (1997-2016); Merlin and Sam's father, the late Sir Adrian Swire, was former Chairman of the Swire group (1987-1997 and 2002-2005) and Honorary President (2005-2018).
Sorry, there were no results for your search. Please try another search query.